It says a lot about Steve Vai that when he connects with Total Guitar to discuss his latest release – an album that remained unheard for 30 years until now – he's just as interested in what we make of it as he is in regaling the fascinating story behind the music. "What you were thinking when you first heard it?" he asks. "You can be as brutally honest as you want..."
It's certainly not the way interviews are usually conducted, but then Steve Vai has always been the antithesis of normality – a wildly charismatic player who early on chose to pursue paths less trodden, avoiding many of the typical conventions and clichés of the instrument in order to discover and develop his own unique voice.
Equally, as one of the original heroes from a movement of guitar players who often came with inflated egos, Vai has always been disarmingly down to earth, even if his music is anything but.
The album in question is the guitarist's one-off collaboration with singer Johnny 'Gash' Sombrotto, who tragically died in a motorcycle accident shortly after the recording. Titled simply Vai/Gash, it is one of the guitarist's more universally palatable and, dare we say it, simplistic offerings, although it still contains enough of those signature Vai-isms to please his diehard fans.
"Over the next few months I guess I'll be talking about a character called Johnny Gash a lot," Vai says. "But there's nothing I could possibly say to capture the personality of the guy. Only those that knew him could really get a grip on what he was about. He was the best, he was the funniest. Okay, so where would you like me to start?"
Rewind to 1991, when Vai was touring the genre-defining masterpiece Passion and Warfare, his second solo album released the year prior. Once described by its creator as "Jimi Hendrix meets Jesus Christ at a party that Ben Hur threw for Mel Blanc", Passion and Warfare would become, virtually overnight, one of the quintessential instrumental guitar albums – full of melodic twists and turns that no-one else could have possibly conceived, let alone played. It was around this time Vai decided to write and record a spur-of-the-moment album with his new biker friend Johnny.
"When I was young, I was really into motorcycle culture though as a teenager I could never really afford one," he recalls.
"Finally when I moved out to California, I was able to get one, then eventually a Harley, and then eventually seven Harleys! In the process, a good friend introduced me to Johnny. His nickname was 'Gash' because he was such a wild child motorcycle enthusiast.
"When he was 21, he was riding along these power lines and he climbed up this tower to get a view. There was an electrical arc which went through his body and he caught fire, falling 60 feet onto a barbed wire fence...
"He was found by another biker. Somehow they made it to a house and he survived, but with 60 per cent of his body severely burned. The stories he told of that experience and the excruciating pain he went through were unbelievable. But he survived it and eventually moved out to California. When our paths crossed, I thought he was the most interesting, quirky, charming and stinging person I'd ever met!"
Something the guitarist didn't realise until much later, however, was that his new friend had a powerful set of lungs that resonated in tandem with the warm spirit of his daredevil personality. After years of riding around together exploring the sun-kissed Californian hills to the soundtrack of '70s biker rock, Vai had something of an epiphany. How about they make their own music for these breathtakingly epic journeys?
"Eventually Gash showed me this tape of him singing Frank Sinatra, because he loved that music," Vai recalls. "I was listening to this beautiful, clean and smooth crooner voice and thinking he sounded just like Frank. I asked if he sang anything else and he said 'Yeah, I kid around, you know!' We'd be out doing stuff and I'd hear him screaming.
"That's when I realised he had pitch and this special quality to his voice, especially when doing those 'Oooh yeahs!' He'd never sung rock 'n' roll. We'd be riding and the one question was always 'What shall we listen to?' – because how many times can you listen to Steppenwolf? So I came up with an idea: let's write an album and record it just for us to enjoy while we are riding!"
The music came quick and fast in what Vai describes as a "stream of consciousness", to the point where he can't remember doing it, what he used or who else might have been involved. One thing was for certain, however – he was right to have followed his instincts. His new partner-in-crime and fellow petrolhead was clearly a man of many talents...
"When he started singing, I just couldn't believe it," Vai says. "He was a total rockstar, and I know my rockstars! I've listened to this project several times a year, sometimes even more, because his voice made it one of my favourite projects across my career. The music came from a very warm place and always made us feel good. We'd listen to it constantly, wherever we'd go.
"It was all done so fast, I don't even know who played drums. I've been calling every drummer I know and they're all like, 'It wasn't me, Steve!' I can't even remember the dates or the engineer that helped.
"This all got ripped out in a week or two. There were no wacky solos or in-between quirky bits, nothing but hard rock 'n' roll – the way I used to like it. We had eight songs recorded and I thought to myself, 'One day we'll take this, add some songs and release it!' Then there was the accident and Gash was killed..."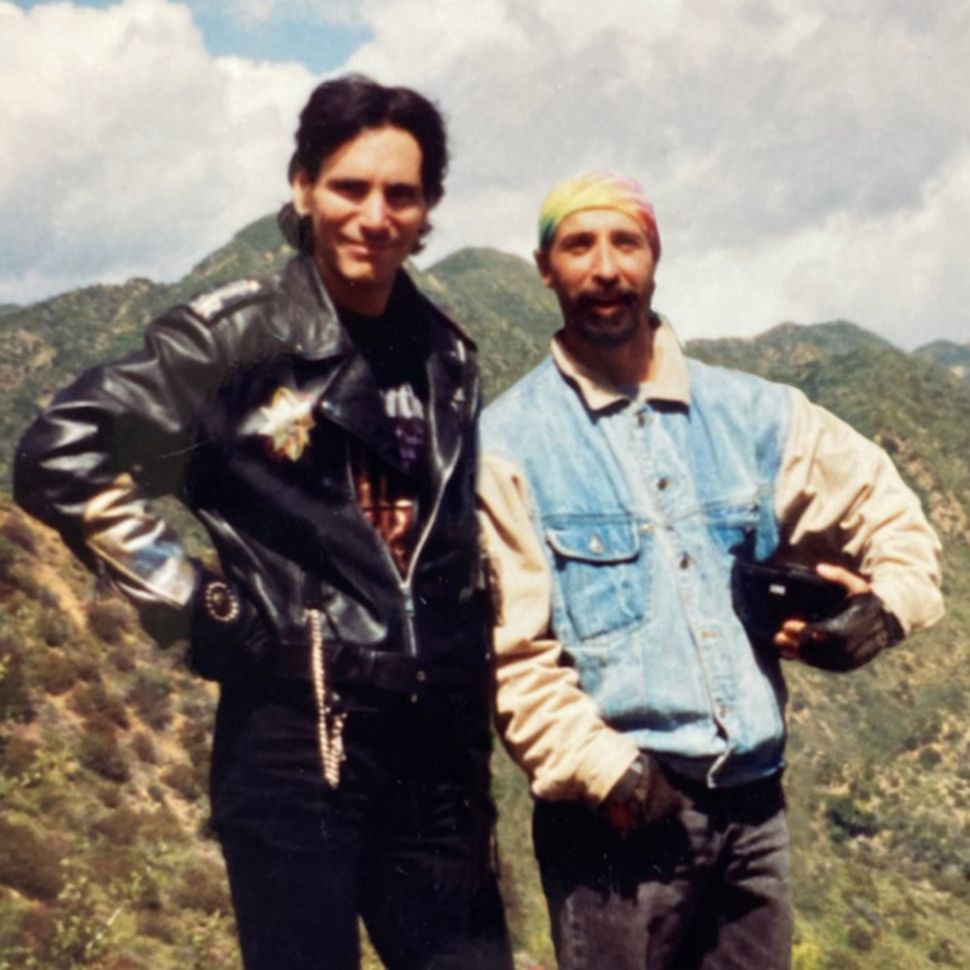 The news was devastating – Vai had not only lost a friend but a musical accomplice whom he had big plans for. He chose not to release the album for various reasons, including the fact that he was still promoting Passion and Warfare and also starting to work on its 1993 follow-up Sex and Religion.
He was also aware that the Gash record would have been a departure from the flamboyant and otherworldly noises he'd made a name for himself playing and, with his singer now deceased, it could have been ever so slightly "limiting" for this point in his career.
Three decades on, however, the guitarist feels that the "beautiful and compelling" music needs to be heard, especially after being treated by Canadian super-mixer/engineer Mike Fraser (AC/DC, Van Halen, Metallica).
Now it's been officially unveiled, most fans will be able to relate these old tracks to Vai's stints in Whitesnake and David Lee Roth's band, which were more song-based than his typically instrumental solo meditations.
Which explains why the electric guitar acrobatics captured on singles like In the Wind and Busted are more pentatonic and blues-based than the Lydian dreamscapes heard on modal favourites like The Riddle or the Aeolian thunder explored on greatest hit For the Love of God. This is the sound of Vai at his most direct.
"I don't really consider this blues, but I guess you could call a lot of it blues-rock," nods Vai. "It's rock that's derived from the blues scale. But everything I play, in mind, I derive from the blues scale. It just might not sound that way when you hear it against all those weird chords. The biker mentality is at the core of this record. I loved the lifestyle and people.
"Me and Gash would go on these trips and meet all these incredible characters from The Breed or Hells Angels, being taken by their simplicity, intelligence and humanity. If you were able to squeeze these memories, they would emit a certain musical style and sound. This record is exactly that. I wanted to make a record with no bullshit. You just get on your bike and feel good...
"Which is why I just shut up and played rock guitar. Yeah, there's some quirky Vai stuff in there but not much. I pictured big songs that would make people put their fists in the air. And, actually, this is a great way for guitar players to experiment – you imagine it, then get yourself out of the way and just start doing it.
"I didn't give myself a chance to go too mad. But even within the parameters of the pentatonic scale, there are many things you can do. Within limits is the infinite! Sure, you have to be extra-creative with the five or six notes you've got, but it helps you realise anything is always possible!"
Other songs like She Saved My Life Tonight witness Vai doing things he's less known for, such as mixing the major and minor pentatonic scales like the blues masters of old – who would often play minor pentatonic shapes three frets lower for their relative major before returning back to home base, instigating a 'call and answer' of sorts.
Vai explains moments like this came from his heart rather than his head – relying on his natural instincts and first takes more than anything else. "When you throw yourself into it and don't think too much, the music just manifests," he reasons. "You create a raw vision or psychological atmosphere for the harmonic and melodic dimensions."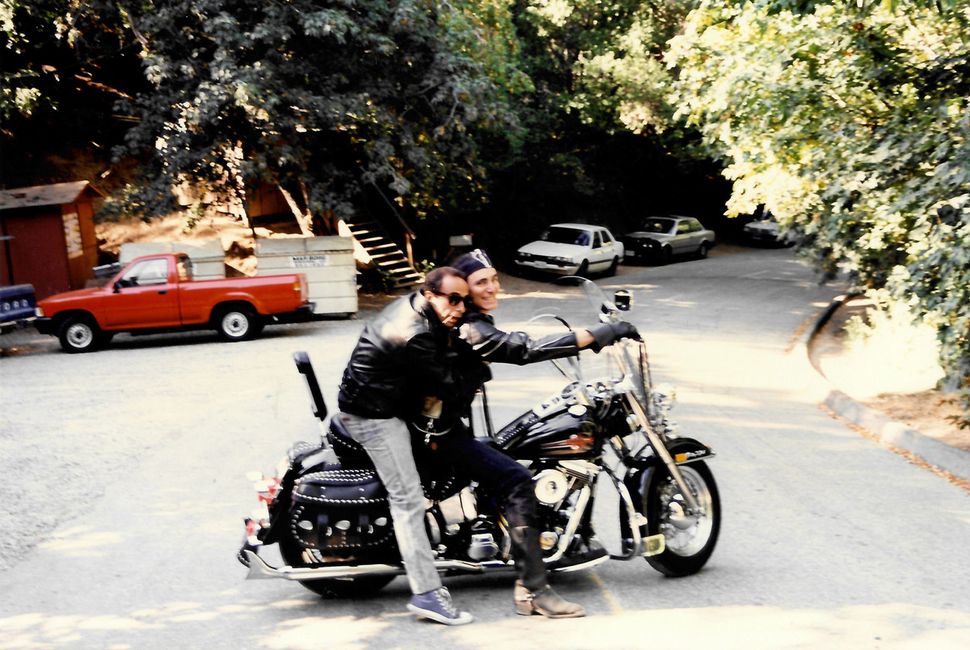 A lot of these bluesy foundations were laid while studying from the age of 12 under friend and mentor Joe Satriani, whose guidance left a long-lasting impression on Vai, as well as other famous students such as Kirk Hammett and Alex Skolnick.
As for Vai's veteran pentatonic paragons, he notes Jimmy Page, Brian May and Ritchie Blackmore as the players who set the bar at its highest. There was something about their clarity and simplicity, Vai believes, that made them indisputable masters of their trade.
"And when I say simplicity, I don't mean it in a bad way," he notes. "It's just not like Allan Holdsworth, whose work embodied complexity. So if you think I'm calling Ritchie Blackmore simple, I'm not. I'm just saying his approach feels simple compared to some of the other things I've listened to. More importantly, it's beautiful.
"All of these players are somewhere in there when I pick up a guitar, but whenever I'm going to do a solo, I ask myself what would be most appropriate for each track. How stupid would it have been if on a song like She Saved My Life Tonight, I started playing all this tension-building fusion stuff that wasn't bluesy. You'd think 'What are you doing, Vai? You ruined it!' That's why this record had to be completely uplifting, caveman shit!"
Vai/Gash

(opens in new tab)

is out now via Favored Nations / Mascot Label Group.