Many guitarists are converting to amp modeling and now you can get in on the action at a considerable discount, thanks to a massive 50% off Line 6 Helix Native software over at Sweetwater. Packed full of accurately modeled amps, cabinets, and effects, Helix Native is a fantastic tool for guitarists in need of quality tones for their DAW – or existing HX users who want to upgrade their hardware.
You can also get yourself a nice 30% discount on the Line 6 Metallurgy series for all your modern metal, doom, and thrash sounds. If you want to grab yourself a bag full of great tone for less you'll need to move quickly though, because this offer is only available until 3/31/2023.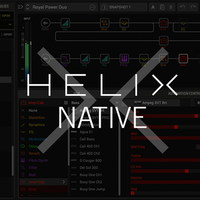 Line 6 Helix Native: save a huge 50% off
Line 6's HX software takes painstaking attention to detail in its quest to mirror the sound of classic tube amps. Mimicking every minute detail from tube sag to amp power supply ripple, you'll find many a pro guitarist running an HX-powered rig these days. Now you can access these amazing tones with a hefty 50% discount over at Sweetwater.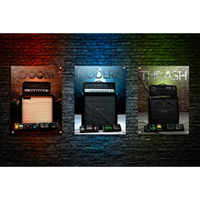 Line 6 Metallurgy: get 30% off today
If you're into the heavier end of the guitar spectrum then you can get yourself 30% off the Line 6 Metallurgy software, whether you buy all three together or individually. Including Doom, Metal, and Thrash collections, this series offers you loads of high-gain amp models with plenty of options for sculpting your tone through mic choice, placement, and loading your own impulse responses.
As a regularly gigging guitarist, these days we're coming across amp modelers and rack-mounted setups just as much as we are your traditional combo tube amps and amp heads. Thanks to recent advancements in modeling tech, the sound of a cranked tube amp is now far less back-breaking thanks to the miracles of digital signal processing. The ability to then use your floor modeler in the studio or vice versa is also making it an attractive proposition for guitar players, giving you the same sound wherever you go.
Always at the forefront of amp modeling software, Line 6 has been innovating ever since the POD appeared nearly 25 years ago, and Helix is their current flagship software. Providing you with over 60 accurately modeled amplifiers, north of 30 speaker cabinets, and well over 100 high-quality effects, it's got you covered for pretty much any kind of guitar tone you can think of. The selection of models is frankly enormous, with emulations of classic amps from jangly clean through to high gain offerings.
The Helix Native interface is designed to make constructing your dream rig a breeze, providing you with an easy way to start sculpting some sounds. The signal flow view runs from left to right, giving you an easy-to-discern display of your current setup and allowing you to drag and drop new items in at whichever point you like, certainly easier than plugging and unplugging actual hardware in your signal chain!