There are loads of online guitar lessons websites purporting to have the secret sauce to kickstart your guitar-playing career. One of our personal favorites is Guitar Tricks, one of the pioneers of online lessons that started way back in 1998. With 11,000 different lessons, it's a safe bet to say they know what they're talking about, so getting a full year of guitar lessons for just $99 (opens in new tab) is an absolute steal.
At $99 for the year, that's just $8.25 per month for 24/7 guitar lessons. Let's face it you probably spend more than that on coffee in a week! This special offer is only available this weekend, ending on February 21, so you'll need to move quickly if you want to take advantage of it.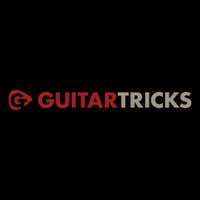 (opens in new tab)
Guitar Tricks lessons: was $179, now $99 (opens in new tab)
From now until February 21, you can get a full year's worth of online guitar lessons for just $99, giving you a massive saving of $80 versus the regular price. Learn loads of popular songs the easy way, including hits from The Rolling Stones, The Beatles, Lynyrd Skynyrd, and many more.
We are firmly in the age of information, but with that comes an abundance of bad guidance and straight-up misinformation. With Guitar Tricks you're getting a learning program with a well-established background in making musicians. Their learning system has been developed over the years to make it one of the best platforms for learning guitar online.
If that wasn't enough to get your juices flowing, you also get four free gifts with your purchase worth $196. The Song Builder's Toolbox arms you to start creating your own music, whilst Chord Theory Magic ensures you've got a solid foundation in your music theory to build upon. You also get two sets of backing tracks - Jam Tracks Rock and Jam Tracks Blues - to help you expand on your improvisational skills.
This brilliant offer is only available this weekend, so you'll need to complete your purchase before February 21 to take advantage. If you need some more convincing about the benefits, then check out our Guitar Tricks review to find out exactly what we thought about it.
Check out our beginner buying guides