Quick Menu
1. The list in brief
2. Best value for money
3. Best overall
4. Best for versatility
5. Best for playability
6. Best budget option
7. Best for metal
8. More options
9. Buying advice
10. How we test products
Getting your first guitar is one of the best feelings in the world and most guitarists remember their first instrument fondly. That's not to speak for everyone, however, as the beginner guitar market is definitely capable of throwing up a dud every now and then. If you want to get off to the perfect start, then you need to make sure you have one of the best beginner electric guitars.
There is a huge selection of instruments to choose from in the beginner range, and making the right choice is crucial to ensuring that you stick with the instrument, as one of the most important factors is actually enjoying playing your guitar. Our writing team has decades of experience in playing and writing about guitars, so let us guide your hand and make sure your first is a perfect match.
If you want to know more before you decide which is best, then check out our in-depth buying advice at the end of the article which falls back on our writing team's expertise to answer common questions when purchasing your first guitar. If you just want to see our top choices, then keep on scrolling.
Chris Corfield is a journalist with over 12 years of experience writing for some of the music world's biggest brands including Orange Amplification, MusicRadar, Guitar World, Total Guitar and Dawsons Music. Chris loves getting nerdy about all aspects of guitar gear from electric and acoustic guitars to pedals, amps and more.
Best beginner electric guitars: The quick list
The best beginner electric guitars 2023
You can trust Guitar World Our expert reviewers spend hours testing and comparing guitar products so you can choose the best for you. Find out more about how we test.
Here you'll find more in-depth writeups and reviews of all of the best beginner electric guitars. We've tested each these guitar rigorously, so you can be sure our recommendations can be trusted.
Best value for money
First introduced in 1993, the Yamaha Pacifica 112V electric guitar has earned its place at the table of quality electric guitars for beginners. While it doesn't bring with it quite the same mojo as a Fender or a Gibson, this impressive Strat-style guitar makes up for that with levels of playability and build quality that far exceed expectations from its smaller price tag.
A juicy-sounding humbucker at the bridge proved to us that overdriven sounds were well within reach during our testing, while the two single coils pickups provided us a superb breadth of tones. While there are undoubtedly 'cheap' guitars you'll outgrow in no time, the Pacifica has enough interest to remain a staple in your roster for years to come.
Read the full Yamaha Pacifica 112V review
Best overall
While there are slightly cheaper models in their catalog, the Squier Classic Vibe '50s Stratocaster takes our vote as the best beginner's electric guitar. Out of the box, it felt well-made, well set-up and overall it sounded great - so able to withstand your formative playing years. It's thankfully pretty cost-effective too. All important ingredients when choosing your first electric.
If the Strat itself doesn't appeal to you, the beginner-friendly range extends to include Telecasters, Jaguars and Jazzmasters, so at least one of the huge range of Squier guitars will suit you at this early stage in your guitar-playing journey.
Read our full Squier Classic Vibe '50s Stratocaster review
Best for versatility
Best known for their USA-crafted masterpieces lavished with exotic woods and other incredible materials, PRS is a relative newcomer to the world of budget guitars - but they've definitely made an entrance. The 'SE' range stands for 'Student Edition', but we're struggling to find anything 'student' about these guitars other than the price.
The SE Standard 24 is for those who need something special on a lower budget. As the name suggests, this SE features a 24-fret neck, allowing for those little extra flourishes in your playing. The body has a carved top which makes playing incredibly comfortable, and the lower horn is also carved to make upper fret access super easy as well. The hardware and tremolo are strong and reliable, ideal if you don't fancy fighting your guitar to keep it in tune.
The pickups are PRS' own 85/15 "S" creations - a re-designed version of the pickups that you'd likely find in much more expensive models - and combined with a coil-split hidden in the tone control, we found access to even more tones during our testing. There's not much this guitar can't do.
Best for playability
The original Revstar series launched back in 2015 to much acclaim and these MkII models offer some significant improvements over the original. The Yamaha Revstar Element RSE20 makes a fantastic first guitar, one that will last you well past the beginner stage of playing.
The chambered mahogany body is resonant and lively, with pickups voiced to a hot vintage-type tone. The bridge pickup delivers a powerful yet balanced voice, not too sharp in the high end whilst the neck pickup offers that thicker, smoother PAF-style sound that's so highly sought after.
The previous Revstar model's neck profile got quite thick around the 12th fret, whereas here we find a flatter back that still feels hefty in the hand. It's a satin finish, so feels nice and sleek ensuring your fretting hand can travel freely.
Read the full Yamaha Revstar RSE20 review
Best budget option
As many (but not all) beginner guitarists are young, it makes sense for us to include a guitar that suits those among us with smaller hands. Enter the Squier Bullet Mustang. While it's not a 'mini guitar', it does have a slightly reduced scale size, making it ideal for younger players to get to grips with techniques that will serve them as they develop.
That said, having played one ourselves, we can confidently say that this guitar is no mere toy. In fact, we loved its rough-and-ready playability and happily recommend it as one of the overall best beginner's electric guitars, as well as one of the best guitars for kids. For a shade under $200, you can't go far wrong.
Read the full Squier Bullet Mustang review
Best for metal
Chances are, if you've heard any recorded music from the past 60 years you've heard the sounds of a Gibson Les Paul. Played by some of music's biggest and best names, these iconic guitars are synonymous with rock and heavy music. So what better place for a beginner to begin than with their own slice of musical history?
The Epiphone Les Paul Studio is the Gibson offshoot brand's best beginner electric guitar, and it packs all that knowledge and understanding into a near-perfect package here. Two humbuckers deliver a great palette of tones, from sparkly cleans to thick overdrive, and everything in-between.
The mahogany body and neck ensure sustain that goes for hours, as well as super solid build quality. You don't get all the frills and extras of the more expensive models, but who cares when it looks, plays, and sounds this good?
Read our full Epiphone Les Paul Studio review
More options...
So those are our top picks but there are still plenty more options out there for the beginner guitar player. Here are some more of our favorite guitars, whether you want a hollow body for vintage vibes or a more rock-orientated guitar.
If country, folk, and jazz are more your style, the Gretsch G2420 Streamliner could be the best beginner electric guitar for you. Coming from a brand with a rich heritage, this hollow-body electric delivers a much different playing experience to the other guitars featured in this list.
For a start, we found the tones it produces are much more vibrant and expressive on account of its semi-acoustic nature during our testing. Where other guitars require an amp to mold and shape a tone, this guitar simply requires its inherent tonality to be made louder, such is the richness on offer.
It's quite a chunky guitar in terms of body size so probably not the best choice for younger players. Don't be put off by its size though – the G2420 has curves in all the right places and playing it is no more difficult than any other guitar.
Read our full Gretsch G2420 Streamliner review
As the Gibson stable's 'other' big marque, the SG found itself a niche in players who wanted to retain a bit of individuality over the plethora of Les Paul players. As a result, the SG found its hands into some of rock's biggest names, including Black Sabbath's Tony Iommi and AC/DC's Angus Young, who favored its raw, edgy tones and striking visual appeal.
The Epiphone SG Standard continues this vibe by delivering good on the promise of rugged, rock-ready tones and exemplary construction. With an extremely comfortable neck and unparalleled access to the higher frets, this is a fun, playable, and incredibly attractive electric guitar for beginners and pros alike.
Read our full Epiphone SG Standard review
Rounding off the list is the Epiphone ES-335, which marries vintage tones and vibe with incredible construction and playability. This Epiphone is the affordable version of Gibson's famous ES-335 model, which has been used on countless blues and rock tracks ever since its introduction in the late 1950s.
What we particularly liked about the ES-335 was its incredible warmth and clarity when pushed through a clean channel using the Alnico Classic neck humbucker. The resonance and sustain had us purring, and we're certain that if this is on your shortlist, you'll feel the same.
If you're small then the large body might put you off, both sat down and on a guitar strap, but for a larger person, this guitar will be a dream.
Read our full Epiphone ES-335 review
Best beginner electric guitars: Buying advice
Choosing the best beginner electric guitar for you
If you've decided that you want to play the electric guitar, then first of all, welcome! You're part of an exclusive club, full of rock stars, country icons, and plenty of normal folk like you and I.
Whatever styles of guitar music you're into, an electric guitar can cover pretty much everything. Accompanied by one of the best guitar amps, your beginner electric guitar will take you from learning your very first riffs, all way to potential stardom.
There's a lot to consider when looking for the best beginner electric guitar. Every single part of the instrument affects the resulting sound and feel. Let's take a look at them...
Does guitar body shape matter?
The first thing we'd suggest you think about is the shape of the guitar. The amount of shapes and sizes on the market is huge, and whilst those factors don't always influence the sound of your guitar, they affect how comfortable it is to play and what it looks like – two things that are crucially important for us guitarists.
The two most recognizable electric guitar body shapes are probably the Les Paul and the Stratocaster. Now, the 'full-fat' Les Paul is made by Gibson, and will set you back some serious money – as will a USA-made Fender Stratocaster – but with budget brands such as Epiphone and Squier in play? Well, you can grab something that looks and sounds authentic for a fraction of the price. You'll also find killer beginner electric guitars being made by a bunch of other brands including Yamaha and Gretsch.
Generally, Les Pauls tend to have a thicker body with a single cutaway and Strats are a little thinner, with two cutaways. This does affect how comfortable they are to play, though which one is right for you boils down to personal preference. There are also models like the Epiphone SG which have a similar sound to the Les Paul but are a little thinner and usually lighter.
What wood is a beginner electric guitar typically made from?
The woods used for electric guitars do vary. You'll find the likes of basswood and nato being used on some beginner electric models, which helps keep costs down, whilst others utilize mahogany, which is usually heavier. How much of an impact the body wood has on the sound of an electric guitar is widely disputed, but it certainly affects the weight of it.
How do pickups work?
Probably the most influential part of the electric guitar's sound is the electric guitar pickups with which it is equipped. We won't get too nerdy or science-y here, but pickups are essentially either one or two magnets wrapped with wire. This creates a charged magnetic field which, when disrupted by a moving string, creates a signal that is then taken through your guitar cable to your amp. There are different types of electric guitar pickups available on different guitars, the most popular options being either single coils (which are found on Stratocasters and Telecasters) or humbuckers (which are usually found on Les Pauls).
The tonal difference between these types of pickups is pretty massive. Single coil pickups usually sound a lot brighter and thinner and put out a signal that is much lower than a humbucker – making them great for clean sounds, and a favorite choice for country, pop, and funk players among others.
Humbuckers produce a tone that is much thicker and warmer sounding due to their larger size and construction, and although they sound great clean, they have a higher output which makes them distort sooner. The vast majority of classic rock and metal players opt for humbuckers for this reason.
When it comes to what you can play with each type of pickup, the statements we've made are just a general guide. Any kind of music can be played on any type of guitar with any type of pickup. That's the beauty of the guitar! It's all about how you play, not what you play.
Does guitar hardware matter?
Hardware is quite important when looking for the best beginner electric guitar. Hardware comprises things like the bridge, saddles, tuning pegs, and the output (the bit you plug your cable into). Investing in better quality, sturdier hardware will mean your guitar will require less maintenance and hold its tuning better; it can even help with sustain, making it sound better too.
Which brands make the best beginner electric guitars?
When it comes to the best beginner electric guitars, near enough every major brand offers something. Whether it's through the main brand or a more budget-oriented subsidiary, there'll be something on offer from many of the biggest names in the business.
Some of the very best beginner electric guitars come from Squier, Epiphone, PRS, and Yamaha. These brands are consistently releasing brilliant instruments that are designed to give beginners the best possible start to their playing careers.
There are also brands such as Gretsch and Ibanez to consider. Ibanez guitars are usually built for those who are more into heavier styles of music, so if you're a metalhead, then they're worth checking out. Likewise, for you country and blues guys, Gretsch guitars are some of the best and most appropriate guitars you could choose. While all guitars can do all styles, some are definitely more suited to certain genres of music.
How much should you spend on a beginner electric guitar?
Finding the best beginner electric guitar is about balancing all of the above with the cost. You can pick up something between $150-200 that will stand you in good stead for learning; the more you pay, the more likely you'll find better hardware, pickups that offer more definition, and better build quality. That said, most people don't want to spend too much on their first electric guitar in case it's not something they take to (plus, it gives you an excuse to upgrade a few years later!).
We'd say that the top end of your budget should be no more than around $500. Ultimately, you're the one that's going to be playing the guitar, so it's important that you find something that's comfortable to play, and that inspires you to pick it up.
Beginner guitar lessons
Picking up one of the best beginner electric guitars is no use unless you know how to play at least the basics on it. Some people can pick things up by ear, or are lucky enough to have someone in the house to guide them. If neither of these apply, we would always recommend seeking out lessons.
Face to face lessons are a great way to build a connection with a teacher and develop your skills in a hands-on way, but if you want to quickly understand basic guitar techniques, learn from the comfort of your home and don't have a huge budget, online lessons are a great, affordable route to take. You can learn more and discover our top picks in this guide to the best online guitar lessons.
You can currently make savings on a some of those platforms using the codes below, too.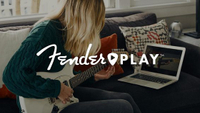 Fender Play: 50% off an annual subscription
Sorted a free trial but now you want to continue getting all the benefits of Fender Play lessons beyond your trial? Fender is offering 50% off an annual plan for all Guitar World readers, dropping the price from $99.99 to just $49.99. Just add the code guitarworld50 at checkout.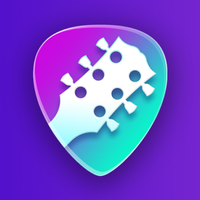 Simply Guitar: Save 20% at this link
If you'd prefer to learn on your smart device, Simply Guitar has a fantastic app with a fun, lively gamified approach to learning the instrument. Right now you can sign up for a year and save $30, dropping the annual cost from $150 down to just $120.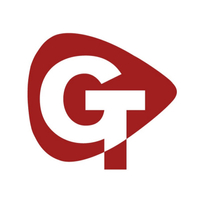 Guitar Tricks: Get your first month for just $1
Enjoy your first month of Guitar Tricks for a single buck at this link and start improving your playing for less than a cup of coffee. Guitar Tricks features plenty of great content for beginners, but really shines when it comes to intermediate and pro players, with over 11,000 videos across the site.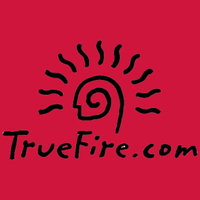 TrueFire lessons: Save 30% with code GWTF30
TrueFire includes 50,000 video lessons taught by industry-leading teachers, Grammy Award-winning artists and world-class touring musicians. And in case that wasn't good enough, you can save 30% off an All-Access subscription and all courses with the exclusive code GWTF30.
How we test the best beginner electric guitars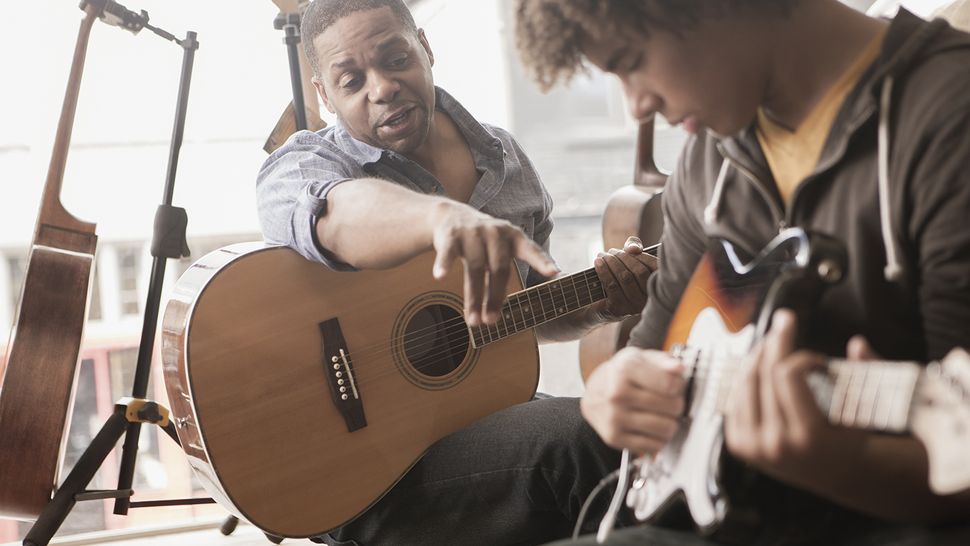 As you'll undoubtedly have gathered from this guide, electric guitars are very subjective. One guitar player's dream axe, could be another's nightmare. That said, no matter our personal preference, there are a few key criteria that a guitar must meet before we'd consider recommending it.
First and foremost is build quality. We'll thoroughly check over every aspect of the instrument, making sure everything feels sturdy and solid. Even though these guitars may be at the bottom end of the price spectrum, they should still feel well put together and robust.
We'll make sure the machine heads are responsive, the volume and tone pots are smooth, and there are no issues with the pickups or bridge. We will then look over the general finishing of the guitar, looking out for any finishing anomalies, such as bumps in the lacquer.
Next, we must check how well the guitar plays straight out of the box. We are obviously looking to see how comfortable the neck is to hold, but we are also looking for any fret issues that may cause playability problems further down the line.
Lastly, we need to think about the sound of the instrument. We test the guitar through various amps at a variety of settings, switching through the guitar's pickups to see how they handle different styles of music and tones.
Read more about our rating system, how we choose the gear we feature, and exactly how we test each product.
Related buying guides