It's almost time to dig the tuxedo out of the wardrobe and finesse your acceptance speech, as the biggest night in music is almost is kicking off tonight. That's right, the 65th Grammy Awards is almost upon us, and you'll be able to live stream the entire event from the comfort of your sofa. If you're wondering how to watch the Grammys this evening, allow us to walk you through the process wherever you are in the world.
The Daily Show presenter Trevor Noah returns for 2023 to host a magical night of the biggest music stars, with performances incoming from the likes of Bad Bunny, Mary J. Blige, Brandi Carlile, Luke Combs, Steve Lacy, Lizzo, Kim Petras, and Sam Smith – here's hoping we also see some hard rocking artists hit the stage, like this electrifying performance of One from Metallica in 1989.
How to watch Grammys 2023 tonight: Live stream
Date: Sunday, February 5 (that's tonight!)
Time: 5pm PT / 8pm ET /1am BST
US live streams: Paramount+ / CBS and FuboTV
Outside the US: Express VPN
This year each of the alternative categories is peppered with up-and-coming artists as well as rock royalty. The best rock performance category sees hardcore punk outfit, Turnstile sit alongside the Prince of Darkness himself, as well as The Black Keys and Idles, while the best metal performance category includes nods to Ghost, Megadeth, and rather unexpectedly the famous non-metallers, Muse.
Coming up on top in the rock section of the awards is Ozzy, bagging himself an impressive four nominations this year. With so much love for his newest record, Patient Number 9, we'd be shocked if the Brummie rocker doesn't pick up at least one award.
You can see the full details of tonight's rock, metal and alternative categories below, and all 91 categories and nominees on the official Grammy Awards 2023 website.
How to watch the Grammys in the US tonight
If you are a music fanatic living in the US and you have cable, you can watch the 65th Annual Grammy Awards live via CBS tonight at 8 p.m. ET/5 p.m. PT. Already said goodbye to cable? Well, don't worry, as it's also available to stream on Paramount Plus. They currently have a free trial on the go, so if you time your sign-up and cancellation right, you may not need to pay a thing!
Alongside the Grammys, Paramount Plus plays host to original shows like Halo and Mayor of Kingstown, alongside reboots of epic music docs including Behind The Music.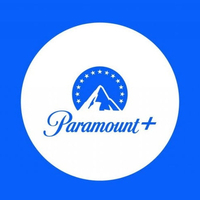 Paramount Plus: $4.99/$9.99 a month
This fully-loaded streaming service is available for $4.99 a month, or if you'd prefer an ad-free experience, you can opt for the Premium plan for $9.99 a month. If you'd rather pay for it in one go, it will cost you $49.99 a year with commercials or $99.99 for an annual subscription to the Premium plan. Not sure if you want to take the plunge and shell out already? Well, Paramount Plus offers a 7-day free trial.
How to watch the Grammys outside the US tonight
If you live outside the US, you may be thinking you can't watch your favorite artist – and a bunch you haven't heard of – collect their much-deserved award this evening, but you can!
While Paramount Plus isn't available outside of the US, it can be accessed via the help of a VPN. These Virtual Private Networks are used to change the location of your IP address, therefore tricking the streaming service into thinking you are, in fact, viewing from the USA. Express VPN is our service of choice, and is currently available on a 30-day trial.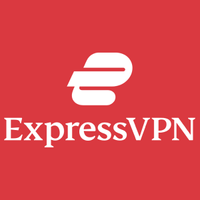 ExpressVPN: Try 100% risk-free for 30 days
Our go-to VPN has to be ExpressVPN, and the great news is it's compatible with just about any streaming device around. If you sign up now for an annual plan, you'll bag an extra three months absolutely free. Don't worry if you aren't sure if it's for you. Simply tell them within 30 days and you'll get your money back!
How to use a VPN
You can get your VPN up and running in three simple steps:
1. Install your VPN. If you've chosen Express VPN you'll be pleased to learn that it's pretty much compatible with most devices you can think of.
2. Connect to an appropriate server. Select the appropriate location for the content you want to consume.
3. Head over to the service you want. Now you can load up and login to Paramount Plus and get ready for your 2023 Grammys viewing party!
Grammys 2023 nominees
These are the nominees in our favourite rock, metal and alternative categories:
Best Rock Performance
Bryan Adams: So Happy It Hurts
Beck: Old Man
The Black Keys: Wild Child
Brandi Carlile: Broken Horses
Idles: Crawl!
Ozzy Osbourne Featuring Jeff Beck: Patient Number 9
Turnstile: Holiday
Best Rock Album
The Black Keys: Dropout Boogie
Elvis Costello & The Imposters: The Boy Named If
Idles: Crawler
Machine Gun Kelly: Mainstream Sellout
Ozzy Osbourne: Patient Number 9
Spoon: Lucifer On The Sofa
Best Rock Song
Red Hot Chili Peppers: Black Summer
Turnstile: Blackout
Brandi Carlile: Broken Horses
The War On Drugs: Harmonia's Dream
Ozzy Osbourne: Patient Number 9

Best Metal Performance
Ghost: Call Me Little Sunshine
Megadeth: We'll Be Back
Muse: Kill Or Be Killed
Ozzy Osbourne Featuring Tony Iommi: Degradation Rules
Turnstile: Blackout

Best Alternative Music Performance
Arctic Monkeys: There'd Better Be A Mirrorball
Big Thief: Certainty
Florence + The Machine: King
Wet Leg: Chaise Longue
Yeah Yeah Yeahs Featuring Perfume Genius: Spitting Off The Edge Of The World

Best Alternative Music Album
Arcade Fire: WE
Big Thief: Dragon New Warm Mountain I Believe In You
Björk: Fossora
Wet Leg: Wet Leg
Yeah Yeah Yeahs: Cool It Down

Head to the Grammys website for a full lists of tonight's categories and nominees.