Presidents' Day is officially here, and so is the official Guitar Center Presidents' Day sale! The music retail titan is currently offering up to 35% off a wide range of big-name guitar gear. This impressive sale sees generous discounts on some of the most popular electric guitars, stunning acoustic guitars and even pedalboard essentials such as stompboxes from the likes of MXR, Line 6, Maxon and more. So, regardless of what you need to stock up on, you'll be sure to find a deal.
Presidents' Day has long been an excellent time for guitarists to pick up a bargain, and this year's sale definitely doesn't disappoint. A few of our favorites include $400 off the absolutely stunning Gibson Les Paul Traditional Pro V. The Gibson Les Paul Traditional Pro V is about as versatile as a Les Paul gets. The clever push/pull volume pots allow you to achieve fantastic single-coil tones via either a coil-split or coil-tap (choose whichever you like via a dip switch in the back cavity), while the rhythm tone push/pull activates a phase switch, giving you access to the famous Peter Green out-of-phase sound.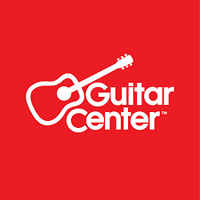 Guitar Center Presidents' Day Sale: up to 35% off
There's a lot on offer here, from stunning guitars, tube amps for gigging and a slew of pedals. That said, it's not just guitar gear that's seen a discount. Every member of your band can get in on the action, with pianos, drum kits and PA systems also on offer.
For those who like their guitars a little more affordable, then the Squier Classic Vibe '60s Thinline Telecaster is a steal at only $399.99. The striking beauty of this semi-hollow Tele is only surpassed by its radiant tone. For us, this Squier feels, looks and sounds every bit as good as guitars twice its price.
Turning our attention to amplifiers and effects, and we are delighted with what's on offer. You can currently bag yourself $100 off the Vox AC15C1, as well as $100 off the stage-ready Blackstar HT Club 40.
Obviously, there's a lot more on offer, so it's worth browsing through the sale to see if anything takes your fancy. You have until 22 February to grab a bargain, so if you see something you like, don't hang about as you don't have long.
Shop the full Guitar Center Presidents' Day sale below
Presidents' Day sales around the web