It's that time of the year when new hobbies are picked up and new year resolutions are being considered. If you've been thinking about working more on your playing in 2024, or picking up the guitar for the first time, Guitar Tricks have just dropped the deal of the year, discounting their annual subscription to just $99 for Black Friday and throwing $321 of extras, including a custom lesson plan and access to exclusive content. The total value of this offer is $500.
An annual subscription would usually cost you $179.99, so the annual subscription discount alone is worth it, even without the bundled extras.
Keep reading to find out why we rate Guitar Tricks and to read our full review.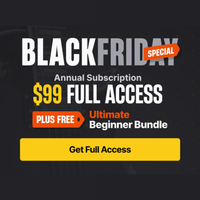 Guitar Tricks Black Friday: $99 one year sub + extras
Now is the best time to sign up for Guitar Tricks, with the best price of the year on a Full Access annual subscription, plus hundreds of dollars of extras, including a custom lesson plan, access to one premium Bootcamp, a copy of Guitar Tricks' Ultimate Beginner Guide and exclusive access to their brand new 100 Essential Licks video series. If you're serious about learning the guitar, this deal places a serious amount of valuable content at your fingertips.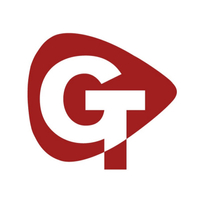 Guitar Tricks: Get your first month for just $1
Not sure if this deal is for you? Enjoy your first month of Guitar Tricks for a single buck at this link and start improving your playing for way less than you'd pay for a cup of coffee. Guitar Tricks features plenty of great content for beginners, but really shines when it comes to intermediate and pro players, with over 11,000 videos accessible across the site.
Getting off on the front foot is crucial as a beginner guitar player, particularly as there's such an overwhelming volume of content online and, let's be honest, a fair bit of bad advice and misinformation. A Guitar Tricks subscription gives beginner guitarists access to everything needed to learn and develop, from mastering first chords, to learning scales, power chords, and loads more. It's not just for beginners either, there are plenty of courses available for intermediate and advanced guitar players who want to sharpen their skills, with well over 11,000 high quality videos available and more being added every day.
We've tested Guitar Tricks extensively and scored the platform 4.5 out of 5. You can read our full Guitar Tricks review here and find out why it places so highly in our best online guitar lessons guide.
Guitar Tricks' Core Learning System teaches the basics of guitar playing with all the techniques and tips to take your playing from beginner to intermediate and beyond. Having a structured lesson plan can really help speed up your development in guitar, preventing you from becoming distracted by the information overload of the internet.
With a content library that also includes popular song lessons from The Beatles, The Rolling Stones, Pearl Jam, The Eagles, and loads more, the beginner-friendly arrangements will ensure you progress rapidly. At the time we reviewed Guitar Tricks there were over 900 songs and counting.