The Black Friday weekend may be coming to a close, but there are still some unmissable Cyber Monday guitar deals to be had – not least this absolute banger from Behringer.
Over the BF period, Sweetwater dropped the price of all Behringer pedals to just $18.99 – a price so tempting that many of the stompboxes sold out super-fast. But you can still snap up three of the best pedals in the range – the Super Fuzz, Heavy Metal and Vintage Delay – for that irresistible figure.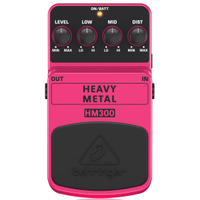 Behringer HM300 Heavy Metal Distortion: $25, $18.99
Can't afford the Boss HM-2W reissue? You can get pretty close with Behringer's obscenely affordable version of the beloved classic. Crank all the controls to full and hold on for dear life as the chainsaw sound of Swedish death metal tears up your guitar tone. You won't get more distortion for your buck than with this savage deal, which knocks $6 off the already brutally low price.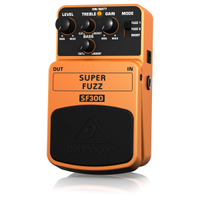 Behringer SF300 Super Fuzz: $25, now $18.99
Recreate iconic octave fuzz tones with the Behringer SF300, and do it without breaking the bank. With a two-band EQ, Gain and Level controls, and featuring three different fuzz modes, the SF300 is cheap and versatile. It's housed in a plastic enclosure, but for under $20 we can't complain.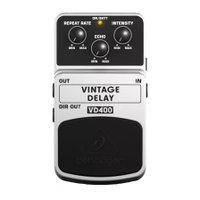 Behringer VD400 Vintage Delay: $25, $18.99
The VD400 is a hidden gem from Behringer. Specialising in old-school analog sounds, this is a brilliant delay pedal for anyone working on a small budget. It even has a direct output onboard, in case you want to split your wet and dry signals. Get $6.01 off while stocks last.
To put it bluntly, you will not find a cheaper delay pedal, fuzz pedal or distortion pedal this Cyber Weekend.
But it's not just the price that has us raving – this trio is highly rated by JHS Pedals' Josh Scott, who ranked them among his favorites in the Behringer lineup.
It's a viewpoint we most certainly agree with – the Vintage Delay and Super Fuzz are included in our prestigious list of best beginner effects pedals.
Given how many pedals in this range have already sold out, we'd urge you to dash on over to Sweetwater and snap up this remaining trio post-haste. At $18.99 a go, what have you got to lose?