If you're a regular reader you'll know how highly we rate Guitar Tricks' online guitar lessons, and we've now got an incredible offer just for you! With our exclusive deal, you can now get your first month of top-notch guitar lessons for an unbelievable $1. Considering you get access to over 11,000 lessons this is an absolute steal. Available when you purchase a month-to-month subscription, you'll get your first month for just $1, then the subsequent months at the regular price of $19.95.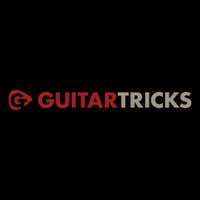 Guitar Tricks lessons: First month just $1
This crazy good deal gives you access to Guitar Tricks' ginormous library of online guitar lessons at just $1 for your first month. That's insane value for money and this offer is exclusive to Guitar World readers. Once your first month is up, you'll default to the regular price of $19.95.
Learning to play guitar online is a low-cost and low-commitment way to get your guitar playing up to speed. The advantages over regular guitar lessons are numerous as it allows you to learn in your own time and at your own pace. Choose when you decide to sit down and dive into new techniques and plan your own lessons by learning the songs that you want to.
Guitar Tricks' learning system has been developed over years to provide the best platform for budding guitarists to hone their skills. You get weekly Q&As with experienced tutors, a step-by-step lesson plan for those who are just starting out, as well as hundreds of songs to play, and loads of deep dives on famous artists like The Rolling Stones, The Beatles, and many more.
You also get a 60-day money-back guarantee if you're not happy with anything, and you can cancel anytime you like so you're not tied into any long contracts. If that's not enough to convince you, then make sure you check out our full Guitar Tricks review, where we gave it four and a half out of five stars.
Check out our beginner buying guides