Trying to learn guitar by yourself is making an already difficult task even more so. In fact, studies have shown that over 90% of guitarists quit within the first three months. Couple that with the rising cost of living and it can certainly feel as though the odds are stacked against you. To even things up, Fender Play is now offering a two-week free trial (opens in new tab) to get you moving on your guitar journey, as well as an insane 50% off their annual subscription plan (opens in new tab).
Fender Play - the guitar giant's online learning platform - allows you to learn the songs you want at your own pace and in your own time. Including featured songs from artists like Metallica, Slipknot, Green Day, Rage Against The Machine, and many more, you'll learn guitar from Fender's hand-picked expert instructors. You'll also get a 10% discount over at fender.com (opens in new tab) for the entirety of your subscription, that's on all guitars, amps, and any other gear. If that's not enough to win you over, go have a look at our full Fender Play review where we gave it 4.5 stars out of 5.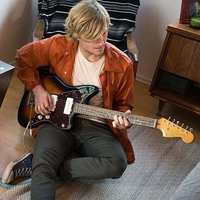 (opens in new tab)
Fender Play: Two-week free trial (opens in new tab)
You wouldn't buy a car without driving it first, so why shouldn't that apply to everything in life? Fender Play offers a two-week trial completely free, and you're under no obligation to continue unless you wish to. Find out how structured lesson plans and expert instruction can vastly improve your playing.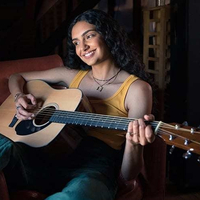 (opens in new tab)
Fender Play: Half-price annual subscription (opens in new tab)
It's unbelievable value for money, but Fender Play is now available for less than the cost of a couple of lessons with a regular guitar tutor. Just use the code learntoplay50 when you check out to get a year's tuition for half price.
Getting started on the guitar really is the hardest part. Your fingers hurt after playing, getting your hand into the right chord shapes feels like some weird miniature version of Twister, and wrapping your head around even the basics of theory is enough to make you want to chuck your acoustic guitar (opens in new tab) across the room. Online guitar lessons (opens in new tab) are a great way to keep yourself motivated, particularly when the cost of proper tuition is out of reach for many, or just not convenient for your particular lifestyle.
What is Fender Play?
Fender Play is the answer to your learning woes. It gives you expert tuition in the comfort of your living room, bedroom, or even the bathroom if you're that way inclined. From the moment you sign up Fender Play adapts itself to the kind of guitar player you are, asking you questions on your music preferences, and making sure you've got a tailored plan whether you're learning acoustic or electric guitar (opens in new tab). There are even specific beginner bass guitar (opens in new tab) lessons for the four-stringers amongst us.
This custom lesson plan can then be taken at your own pace. You can revisit lessons if you need to solidify your understanding, or you can just dive in and learn any available song if you're feeling brave. Got a question about a particular technique? There will be video tuition from an expert on that. You can even track your progress, seeing how far you've come since you first tried to bend your fingers into the shape of a 'C' chord.
Looking for more beginner guitar gear? Then check out our Buying Guides