If you've been inspired to start learning the electric, acoustic or bass guitar – or maybe you're heading back to school and will be kicking off with lessons in your next semester – there are a handful of beginner guitar accessories you should seriously consider to help with your guitar development, to ensure your instrument stays in god shape and to ensure your playing pleasure stays at the same level for many years to come.
In fact, what we're recommending here isn't just reserved for the beginner players out there – you'll find intermediate and pro players using most of the gear we suggest in this guide too.
Essentials
There's no need to purchase everything in this guide straight away, but once you've chosen your acoustic guitar or electric guitar/amp, here's what we consider to be the essential items all beginners should pick up:

Guitar tuner - from $15
Guitar picks - from $4
Spare strings - from $5
Guitar cable (for electric guitar) - from $15
Of course, the first thing you'll need to decide on is the guitar itself. Choosing the right one for your ability, playing style and budget can be difficult unless you know exactly what you're looking for. It's also important to use guitar gear that feels comfortable and delivers a sound that keeps you excited to play. And if looks are important to you (you're probably kidding yourself if you don't place any weight on how your guitar looks) then make sure you dig the visuals too.
To help make those decisions easier and to get you up and running quicker, we've compiled a list of the best guitar gear and guitar accessories for beginners, whether you're in the market for a great beginner acoustic guitar to get you started, an accessible beginner electric guitar or an affordable beginner bass guitar, right up to the top strings, cables, picks and more for entry-level players on a tight budget.
If you can't decide if the acoustic or electric guitar is the best place to start, our feature acoustic vs electric guitar: which is better for beginner guitarists? should point you in the right direction.
With your guitar sorted, it's worth exploring a few accessories, too. This guide covers all the acoustic and electric guitar gear you'll need to keep your instrument in shape, in tune and geared up for every riff, lick and solo you can throw at it. Happy playing!
Guitar accessories for beginners: Acoustic guitars
Many beginner guitarists opt to start with an acoustic guitar, and it's definitely a cheap way to get into playing – you don't need a separate amp, and you can start your playing journey straight away. When choosing your first acoustic guitar it's worth asking yourself three questions: how does it sound, how does it look and how much does it cost?
Both Yamaha's FG800 and Fender CD-60S are ideal beginner acoustics – they look the business, sound ace and won't cost very much, potentially leaving you with spare budget for some of the other accessories we recommend in this guide.
Guitar accessories for beginners: Electric guitars
Electric guitars are great for beginner guitarists as they tend to have smaller necks than acoustic guitars. This makes them ideal for kids and players with small hands, too. They're also more versatile instruments, particularly if you want to play rock or heavy metal.
There are a number of factors to consider when buying a beginner electric guitar: mostly it's about finding the best guitar for the money you've budgeted, and choosing one that's easy to play and progress on. These days, even at the budget end of the scale, the quality of electric guitars is fantastic. We can certainly vouch for Squier's Affinity Stratocaster or Epiphone's Slash-approved 'AFD' Les Pail Special-II.

Don't forget that an electric guitar needs at least an amp and a cable thrown into the mix to really get the best from it, so you'll need to factor that into your budget. There are plenty of bundle offers up for grabs that combine all of the above and potentially more (like picks, a case, tuner etc), or you can buy each part separately.
Got someone younger in the family who wants to start playing? Check out our guide dedicated to the best guitars for kids.
Guitar accessories for beginners: Bass guitars
Starting out on the bass guitar is like starting out on any other instrument. It can be intimidating at first, frustrating and even just downright painful – but it is always worth the effort.
Having the right gear is the first part of the battle, and there are many qualities to consider when searching for the right beginner bass guitar for you. Above all else, your first bass guitar needs to be comfortable to play. If you feel comfortable with an instrument, no matter what it is, you'll find yourself playing more and more – and that's the goal. Honestly, you're spoilt for choice when it comes to budget basses, but our favorites include the Squier Classic Vibe '60s Jazz Bass and the Ibanez Mezzo SRMD200.
Guitar accessories for beginners: Guitar amps
There has never been more choice when it comes to great budget guitar amps for beginner guitarists. Of course a low price is one thing, but it also needs to perform well, sound great and offer functionality and enough features that you can grow into as you progress.
If your playing will mostly be bedroom-based, the tiny Blackstar Fly 3 is a great beginner guitar amps and a fantastic starting point. The Positive Grid Spark Mini is also a compact, affordable smart amp that benefits from a powerful companion app that delivers thousands of tones and a ton of smart practice and performance features. If your sights are set on gigging, the Boss Katana-100 comes highly recommended and will perform from the bedroom to the stage.
For something more compact and portable, we'd recommend exploring the best headphone amps for guitar which deliver loads of power in your pocket, for less than you'd spend on a full-size amp.
Guitar accessories for beginners: Bass amps
Bass amps really do come in all shapes and sizes. There are the super-portable amp heads which are perfect for traveling with, or all-in-one bass combo amps for when you don't need a full amp stack. The most important thing is that your beginner bass amp sounds great, and offers you enough versatility in order for you to play all the different styles you desire. Price is always a concern too, but the good news is that the bass amp market is full of very usable options that will give you change from 500 bucks.
If you're after the most budget-friendly options, the incredibly capable Fender Rumble 100 v3 and Trace Elliot ELF amps are difficult to beat. Both provide more than enough power for practice, and will manage jam sessions or small gigs too. For more options, explore our guide to the best budget bass amps.
Guitar accessories for beginners: Guitar cables
A great beginner electric guitar and amp (or acoustic electric guitar, for that matter) is less useful unless you have a quality guitar cable connecting the two. Usually, a cheap guitar cable is a false economy, needing swift replacement or driving you mad with unwanted noise in your signal. Beginner guitarists should look for a blend of durability and performance from their cable. For us, that job is ably performed by the D'Addario Planet Waves American Stage Cable. It's affordable too.
Guitar accessories for beginners: Guitar strings
A fresh set of bass, electric or acoustic guitar strings can transform a guitar. They're pretty cheap on the whole, and easy to fit, too. To begin with you'll want a string set that sounds great and lasts a while, leaving you free to focus on learning the ropes before zeroing in on your preferred gauge long-term.
Ernie Ball's popular Super Slinky strings are the perfect choice for electric players, while D'Addario's EJ16 Phosphor Bronzes are an ideal addition to your new acoustic guitar. If you're here representing the all-important rhythm section, then four (or five) of the finest D'Addario NYXL Bass strings will do nicely.
Guitar accessories for beginners: Guitar picks
Guitar picks (also known as plectrums) remain one of the most important but often-overlooked accessories in a guitarist's arsenal, making a dramatic difference to your playing style and tone. When choosing picks, it's worth considering the pick shape, thickness and the material as all will have an impact on your playing comfort and tone. Dunlop has a huge range of options within its Tortex range and they're dirt cheap. We'd suggest starting there.
Guitar accessories for beginners: Guitar tuners
Not only does a guitar tuner help you tune your own instrument and keep it sounding great, it also helps you stay in tune with your jam buddies or the rest of your band. The minimalist Korg Pitchclip 2 attaches to your guitar's headstock and enables quick tuning thanks to a crisp LED display (check out our guide for more clip-on guitar tuner options). If you're serious about the guitar, a tuner should be one of your first purchases.
Guitar accessories for beginners: Guitar straps
A quality guitar strap can mean the difference between your cherished guitar staying put and losing a chunk from the body after it hits the cold, hard floor. Your new guitar will be in safe hands with the Ernie Ball Polypro. It's available in a range of colors, and features a 2-inch wide Polypropylene webbing, stitched to black leather ends for extra support. Oh, and it's super cheap, too.
Guitar accessories for beginners: Headphones
While nothing will beat the feeling of ringing out chords on a guitar amp for the world to hear, it's not always possible to practice or play out loud. That's where a quality set of guitar amp headphones comes in. You can get away with using standard headphones designed for music-listening, but for the best audio experience we'd always suggest a pair tuned specifically for instrument or studio use. The Boss Waza-Air is an amp and headphones rolled into one – if a little pricey – while the Audio-Technica ATH-M50xBT cans offer studio quality sound and even feature Bluetooth for wireless listening.
Guitar accessories for beginners: Guitar cases
If you want your new guitar to last, it's important to invest in adequate protection for when you start taking your guitar to lessons, jams or band practice. To begin with there's no need to spend loads of cash on a plush hard case; all you need is a quality gigbag in which you can stash your guitar plus other essential guitar accessories. When budget is tight, we're big fans of the Gator Economy Gigbag, which is available for both electric and acoustic guitar.
Guitar accessories for beginners: Guitar stands
If you want to keep your new acoustic or electric guitar in good shape you'll need to invest in a quality guitar stand or guitar hanger. The former provides a secure resting spot for your guitar, but can be moved to whichever room – or venue – you're playing in. A guitar hanger attaches to a wall or desktop and acts as a safe place to suspend your guitar by its neck. Hercules is a respected brand and we can recommend both their GSP39WBPlus guitar stand and the super secure Hercules GS414B hanger.
Guitar accessories for beginners: Capos
The guitar capo is a super affordable piece of gear that can dramatically change your sound with huge potential for songwriters and guitarists who play covers. In use, capos act as a moveable nut that you can move up to any fret on the guitar, changing the guitar's pitch as it goes. At such low prices, they're well worth experimenting with.
Guitar accessories for beginners: Lessons
All of this essential guitar gear is only one part of the puzzle. The next step is to start learning. Looking for the best online guitar lessons is an obvious place to start, but it can be difficult to separate the good from bad. We like Fender Play because it's a well structured, app/PC/Mac-based tool that arms guitarists with the most important techniques courtesy of step-by-step learning and progress tracking. It's loaded with great songs to learn, too. If you'd prefer a more app-based, gamified approach, then Simply Guitar is a fantastic option for beginners. Check out the latest discounts below.
Guitar Tricks is one of the OG online lessons providers and they boast one of the biggest archives of content on the block (over 11,000 videos to date). For beginners it's fantastic and there's plenty of material to take you well into your intermediate stage too.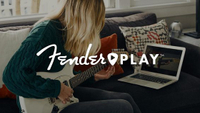 Fender Play: 50% off an annual subscription
Sorted a free trial but now you want to continue getting all the benefits of Fender Play lessons beyond your trial? Fender is offering 50% off an annual plan for all Guitar World readers, dropping the price from $99.99 to just $49.99. Just add the code guitarworld50 at checkout.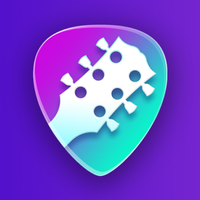 Simply Guitar: Save 20% at this link
If you'd prefer to learn on your smart device, Simply Guitar has a fantastic app with a fun, lively gamified approach to learning the instrument. Right now you can sign up for a year and save $30, dropping the annual cost from $150 down to just $120.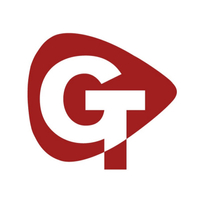 Guitar Tricks: Get your first month for just $1
Enjoy your first month of Guitar Tricks for a single buck at this link and start improving your playing for less than a cup of coffee. Guitar Tricks features plenty of great content for beginners, but really shines when it comes to intermediate and pro players, with over 11,000 videos across the site.
Find out more about how we make our recommendations, how we test each of the products in our buyer's guides and our review policy.
Related buyer's guides
You can trust Guitar World Our expert reviewers spend hours testing and comparing guitar products so you can choose the best for you. Find out more about how we test.