Whether you're taking your first steps on the acoustic guitar, or you're picking up a six-string for a family member, there is no better time to buy a beginner acoustic guitar than Black Friday – and there are some unmissable deals this year.
Our top pick is the evergreen beginner acoustic favorite, the Yamaha F335, which is at one of its lowest prices ever, down to just $129 – $50 off its regular price – at Guitar Center. One of our favorite cheap acoustic guitars, this is an absolute steal at this price.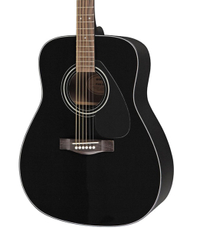 Yamaha F335 acoustic: was $189 now $129
Acoustic guitars for beginners simply do not get much better than this – especially with $50 off at Guitar Center. The F335's dreadnought body delivers a deep bass response with a rosewood fingerboard and comfortable neck shape. It features a laminated spruce top with meranti back and sides, and comes in a choice of three finishes: natural, black and Tobacco Brown Sunburst.
If your budget will stretch a little further, there are some amazing deals to be had on classic brands such as Guild, Epiphone and Fender, as well as forward-looking companies such as Lava Music.
Take a look at our favorite beginner acoustic guitar deals below – and be sure to head over to our guide to the best Black Friday guitar deals for all the latest offers. More interested in electrics? We've got a guide to the best beginner electric guitar deals, too.
This year's top Black Friday beginner acoustic guitar deals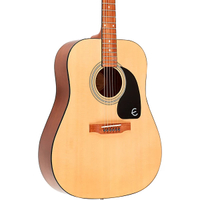 Epiphone PRO-1 acoustic: was $189 now $149
The PRO-1 is the cheapest entry point to an acoustic from the iconic guitar builder. This dreadnought-bodied model is smartly designed, with an EZ-Profile neck contoured to make forming chords that bit easier. There's also a slim nut width for faster position shifts, while JumboPRO frets give you extra surface area to fret strings. Top hardware from Graph Tech and Grover, as well as Custom PRO-Prietary bracing for a bigger sound make this an ideal acoustic for your first steps on the instrument – especially with $40 off at Guitar Center.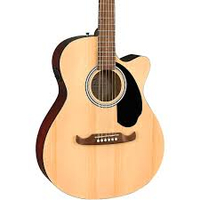 Fender FA-135CE: was $249, now $199
Sure, you know Fender for its classic electric guitars, but its acoustics are no slouches. This affordable offering features a laminated spruce top with basswood back and sides, while a built-in Fishman Ion-T preamp allows for easy plugged-in recording and live performance. A trim neck shape makes for easy playability, too. You can save $50 off the FA-135CE from Guitar Center now, in natural, sunburst and black finishes.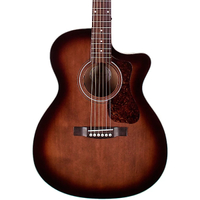 Guild OM-240CE: was $529 now $249
Given Guild is one of the most storied acoustic guitar builders on the planet, you wouldn't typically see its acoustics in a beginner roundup. But with an astonishing $280 off – that's 53%, percentage fans – you can get a record-and-gig-ready acoustic as your very first. Available with a solid Sitka spruce top (a feature normally only found on more expensive models), plus mahogany sides and built-in Guild electronics, this Charcoal Burst-finished model is an undeniable bargain at this price, and one of the most impressive offers we've seen this year.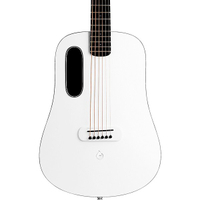 Lava Music Blue Lava: was $329 now $259
Lava has quickly made a name for itself as a forward-thinking acoustic manufacturer, and the Blue Lava Original is its most affordable model. Its ergonomic shape and light weight are designed for comfort and easy playability, while its high-pressure laminate construction is resistant to temperature, humidity and even the occasional spilled drink. The Blue Lava also features onboard effects, while its aesthetics really set it apart. It's now $70 off at Guitar Center.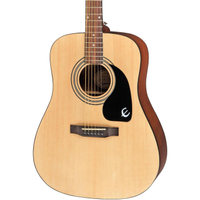 Epiphone PR-150 acoustic: Was $179.99, now $129.99
Epiphone's PR-150 sticks to the traditional blueprint of a spruce top with mahogany back and sides to deliver a textbook all-round beginner acoustic guitar. It's got a rosewood fingerboard and sturdy Epiphone tuners, so you can focus on learning to play with a trusted brand for under $130 courtesy of Musician's Friend.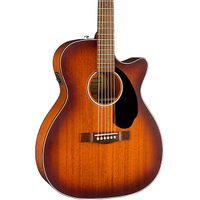 Fender CC-60SCE: was $349.99, now $279.99
Perfect for beginners and advanced acoustic players alike, the Fender CC-60SCE in Aged Cognac Burst finish boasts superb playability courtesy of its satin-finished mahogany neck, and a well-balanced tonal response and sleek aesthetic thanks to its all-mahogany build. Plus, a Fishman CD preamp means you can plug in no problem. And in this killer Musician's Friend deal, you can get it for sub-$280.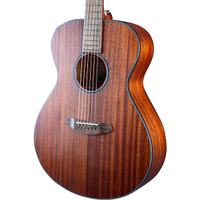 Breedlove Discovery S mahogany concert: $449 $249
Typically a name associated with more expensive guitars, this mahogany-finished Breedlove Concert acoustic is now down to $249 at Guitar Center – a $200 saving. Built from sustainable woods and boasting a solid mahogany top, the Discovery S features a thinner neck profile with a narrow nut width and fretboard, making it a perfect choice for beginners, whether your style is based around strumming, fingerstyle or both.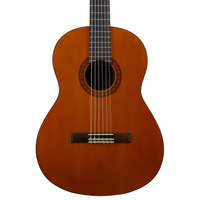 Yamaha C40II classical: was $169 now $149
If classical guitar is more your speed, this nylon-string classical offering from Yamaha is a great place to start. It features a spruce top with meranti back and sides, plus a rosewood fingerboard, while its two-inch nut width means you can develop your full-sized classical repertoire. For smaller hands, the 3/4-sized CGS103AII is also available for the same price.