Guitar Center Black Friday Deals: Quick Menu
1. Quick links
2. Editor's picks
3. FAQ
4. Shopping tips
5. How we choose
6. Why trust us
7. Last year's picks
You might think it's a bit early to be talking about the Guitar Center Black Friday deals but trust us – they'll be here before you know it. It's always an exciting time of year when the guitar gear sales start and you'll find everything you need to know about the upcoming sales right here.
We've been covering Black Friday for years here on Guitar World, so we're well-versed in how things will go down when it arrives. We also know all the best places to grab a deal online, with Guitar Center being one of the best places for a guitar gear bargain. We cover Guitar Center's deals year-round, so we've got a great overview of whether that deal is too good to be true or genuine value for money.
As the Guitar Center Black Friday sale comes ever closer, we'll update this page with the very best deals, handpicked by our expert authors. Whether it's electric guitars or a brand-new audio interface, we'll be keeping a constant eye on the Guitar Center website to ensure no deal goes unmissed.
We've also got an FAQ section here with loads of information on the upcoming Black Friday sale so you can get the most out of your purchases this year.
If you're looking to save some money right now, check out our quick links below for some early deals that are available at the moment. There's currently a big sale on home recording gear at Guitar Center at the moment, perfect for upgrading your setup.
Guitar Center Black Friday deals: Quick links
Head straight for the right department on Guitar Center with these links:
Guitar Center Black Friday deals: Editor's picks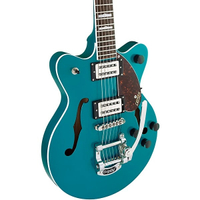 Gretsch Guitars G2657T: was $549.99, $399.99
This stunning-looking instrument has got a fantastic $150 discount over at Guitar Center at the moment. The Bigsby tremolo helps you add some vintage vibe to your playing, whilst a set of Broad'Tron pickups deliver a sound that's great for rock and blues.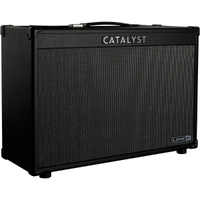 Line 6 Catalyst 200: $499.99, now $399.99
The powerful Line 6 Catalyst 200 is a fantastic modeling amplifier and now you can get it for much less over at Guitar Center. It's got a hefty $100 discount, making it phenomenal value for such a powerful and versatile amplifier.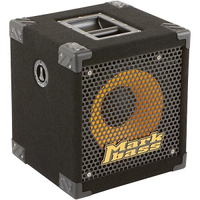 Markbass New York 121: $599.99, $299.99
This awesome little bass cab has got a phenomenal discount of $300, making it a great way to beef up your bass guitar for much less. It can handle 400 watts, which is a lot of low end and it's also incredibly lightweight, making it great for gigging.
Guitar Center Black Friday Deals: FAQ
How to prepare for this year's Guitar Center Black Friday deals
1. Create a wishlist early - It'll feel like there's millions of different deals flying around on Black Friday, so having your wishlist ready and waiting is a great way to stay focused.
2. Work out what you actually need - By checking out what's already in your gear collection, you can make a better decision about what you actually need to purchase this Black Friday. Filling the gaps is a great way to enhance your arsenal, without needlessly purchasing items you won't use.
3. Consider your music-making goals - Have a look at the next year and what you want to achieve in your music-making. Perhaps it's time to record that solo album you've had on the backburner, or you just want to improve your current live show with some in-ear monitors. Whatever it is, make sure you buy something that will contribute towards your goals.
4. Make some room - We're no strangers to hoarding gear, it's something a lot of musicians do. If you've got loads of gear you're not using, now's the perfect time to have a clearout. Not only will it impress family members or your partner, but it could also free up more funds for future gear purchases during the Black Friday sales.
How we choose the best Guitar Center Black Friday deals
We're all guitar players here at Guitar World, so we know what we're talking about when it comes to guitar gear. It's quite literally our jobs to review and recommend gear, and we all use it during the course of our personal lives as well as our professional ones.
In order to make the cut for inclusion here, a deal has to feature a genuinely useful product that serves a purpose, with a discount that makes it fantastic value for money. We would never recommend a piece of gear we wouldn't use ourselves, so you know you're getting a great deal with us.
Why you can trust our choices
We may be building up to Black Friday right now, but we cover all the best guitar deals throughout the entire year. This means we have an excellent overview of what's a hot product, as well as how the prices have fluctuated over time.
Guitar Center frequently runs sale events and we always cover the good ones, including their Metal Mayhem sale which saw massive discounts on shred-tastic guitars. We also reported on their huge Memorial Day sale which saw up to 35% off, as well as their Guitar-A-Thon which saw tasty 20% discounts on electric guitars, amps, effects, and more.
Last year's Guitar Center Black Friday deals highlights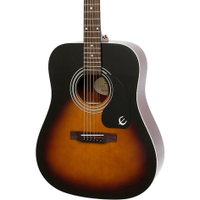 Epiphone Songmaker DR-100: $169, $129
Epiphone is one of the most prolific guitar builders in the biz, with the trust of thousands of guitarists the world over. Last year you could join the club, picking up the Songmaker DR-100 at just $129. Normally priced at $169, this stylishly appointed six-string has had a cool $40 lopped off its tag in the Guitar Center Black Friday deals last year.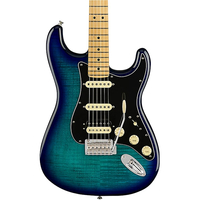 Fender Player Strat HSS Plus Top: $909, $749.99
Fender's Player series guitars remain incredibly popular thanks to a mix of fantastic build quality, timeless sound, and excellent price point. You'll be hard-pressed to get as much bang for your buck with anything else – and last year saw this awesome HSS Strat with flame maple top get a reduction of $160.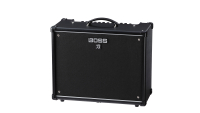 Boss Katana-100/212 MkII: $564.99, $449.99
Probably the most popular practice amp on the planet right now, we love the Katana series for its tonal versatility and usability in any situation, whether you're practicing at home, recording in the studio, or playing a live show. This super deal appeared last year at Guitar Center, with a hefty $115 knocked off the price.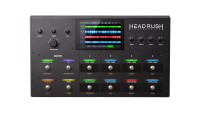 HeadRush Looperboard: $899, $499
This looping behemoth does it all with a quad-core DPS system and 7" touchscreen interface, the Looperboard is the looper pedal of the future – and last year there was a crazy $400 off the price at Guitar Center. Five hours of recording time is onboard, with intelligent time stretching and 32-bit 48kHz audio quality. The 12(!) footswitches feature RGB LED indicators to keep track of your tracks, while there's a comprehensive suite of Eleven HD Expanded effects to manipulate your loops.