We're pleased to report that many people have turned to music to keep the creative juices flowing whilst they spend more time at home on lockdown. Some are learning new skills, others are picking up an instrument for the first time. Whichever bracket you fall into, we hope you're having a blast!
If you've been on the hunt for a fresh piece of gear to inspire you, many online guitar and music gear retailers are still open, shipping gear and have been cutting prices on loads of guitar gear.
We've uncovered the best lockdown guitar deals, discounts and offers available to guitarists right now. Current highlights include buy a Taylor, get a 2nd for $99 at Sweetwater and 40% off 'anything you can plug in' at Musician's Friend . There are loads more to check out though. Take a look below.
---
The best lockdown guitar deals
Discounts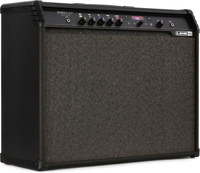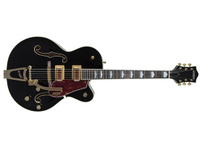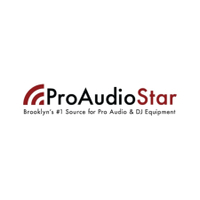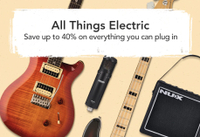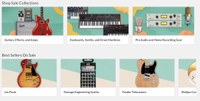 Reverb
The Reverb team is working hard to uncover the best deals on everything from guitar gear, to keyboards, synths and home recording gear.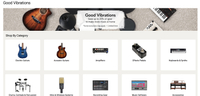 Up to 35% off guitars @Musician's Friend
Want a new acoustic guitar for home practice, or sme strings to breathe new life into your electric guitar? MF's Good Vibrations Sale, is offering up to 35% off all that good stuff and more.
Guitars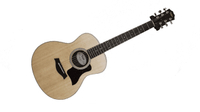 Effects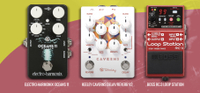 Enjoy up to 40% off effects @ProAudioStar
Planning on overhauling your pedalboard? You might need a couple more pedals, and right now you can save up to 40% off effects fromBoss, MXR, EHX, Keeley, DigiTech and more.
Plugins and software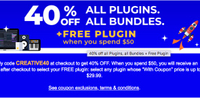 Save 40% on all Waves guitar bundles and plugins
Plus, get a free plugin when you spend over $50! Boost your guitar recordings and fatten those riffs with money off the latest software from Waves, including the Abbey Road Studio collection and PRS Supermodels. Apply the code CREATIVE40 at checkout.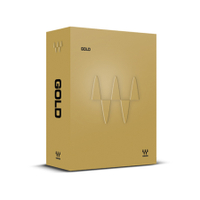 Get Waves Gold for just $149, save $650
Want to boost your setup for recording music at home? This package bundles 42 plugins and studio essentials used by everyone from bedroom to pro producers. Just use the coupon code CREATIVE40 at checkout to secure your discount.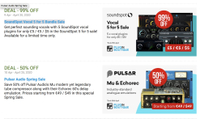 Save up to 99% at Plugin Boutique
There's rarely a time when Plugin Boutique isn't running some sort of sale, but if you're in the market for some new software, then now could be the time to strike with up to 30% off PreSonus Studio One and a crazy 99% off the SoundSpot Vocal 5 for 5 bundle. And that's just for starters. Take a look for yourself.
Lessons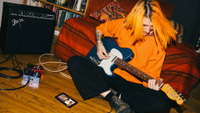 Save 25% on one year of Fender Play
Fender Play would normally cost you $89.99 for a one-year sign up. Right now you can access their treasure trove of guitar, bass and ukulele lessons for just $67.49
Music streaming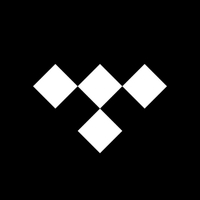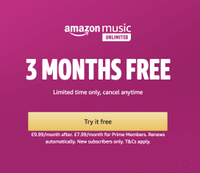 Get 3 months of Amazon Music Unlimited for free!
Three months of amazing music for free courtesy of Amazon? Yep, you read that right. Amazon Music Unlimited offers millions more songs than Apple Music or Spotify, too, so the music will never, ever stop.
Not sure what you're looking for?