Quick menu
1. Quick links
2. Editor's picks
3. Deals FAQ
4. Shopping tips
5. How we choose deals
6. Why trust us
7. Last year's highlights
This year's official Black Friday Positive Grid deals are live, but you'll need to act fast as there's less than 48 hours until the deals end (or possibly change)! As of right now, you can save $30 off the new Spark Go, $40 off the Spark Mini and $70 off the OG Spark amp. There's also a huge up to 60% to be saved on BIAS software, plus discounts on a range of accessories. These are some of Positive Grid's best deals ever.
The Positive Grid Spark has turned the competitive practice amp market on its head. From the original model to the Spark Mini and new Spark Go, players have been singing the praises of these versatile, smart amps since their release. We too love this hi-tech, clever little amp, but we love it even more when there's a sizeable discount on offer.
Talking of the Spark Go, Positive Grid literally just launched a new Pearl color variant which is also $30 off in their sale.
The Positive Grid Spark is equipped with 33 amp models and 43 FX ranging from utilities such as noise gates and EQ through overdrives, modulation, delay and reverb. What's more, you have access to thousands of preset tones via the Spark smart app. There's Bluetooth and USB on board, so jamming to your favorite music, hooking up wirelessly to the Spark app or connecting to your computer for recording is made easy.
But some of the most incredible functions lie in the Sparks intelligent feature. Smart Jam learns your playing style and automatically generates authentic bass and drum backing tracks for you to play over the top of. Meanwhile, the Auto Chords feature works with the Spark app to analyse any song you care to play through it, at which point it'll figure out the chords for you, allowing you to sit in with your favourite recordings with ease. These features are available across the entire Spark amp range.
Black Friday Positive Grid deals: Quick links
The best place to find Black Friday Positive Grid discounts right now is the Positive Grid site itself. You may also find some tasty offers on Positive Grid's Amazon store, but you'll need to be a Prime member to secure the very best offers. Here are some quick links to best deals available today:
Black Friday Positive Grid deals: Editor's picks
If you're looking to save on Positive Grid's celebrated smart amp, software and accessories, these are the deals to shop today.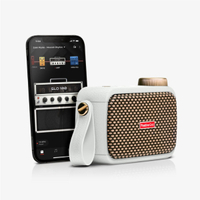 Positive Grid Spark Go Pearl: Was $129, now $99
A superb mini amp that streaks ahead of the competition, the Positive Grid Spark Go just got even better with a fantastic-looking Pearl colorway. It's got a $30 discount on the official PG site at the moment, just in time for the Black Friday sale. If you're short on space and need something compact that still gets loud when you need it to, then we don't think it comes any better than this incredible mini practice amp. The OG black version is available with the same discount.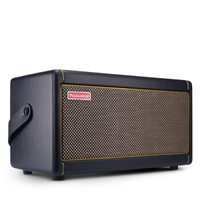 Positive Grid Spark 40: Was $299, now $229
The Spark is packed to the rafters with tones, effects and impressive features, and the free app lets you explore even more. Keep up your practice routine wherever you go for less, with $70 off the regular price.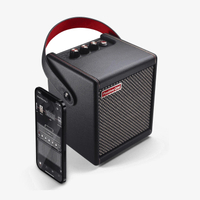 Positive Grid Spark Mini: Was $229, now $189
The Spark Mini has been a runaway success, and it's easy to see why. This clever little amp gives players all the features they loved about the original but in a smaller, even more practical format - and for Black Friday you can save $40.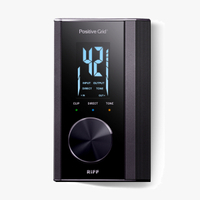 Riff interface: Was $109, now $69
When we tested the Positive Grid Riff interface we said "if you're a guitarist looking for a streamlined, compact audio interface... the Riff has enough power to keep up with the rest of the pack, and is well-priced for beginner producers who want good quality guitar recordings." Today you can save a chunky $40 off.
Black Friday Positive Grid deals FAQ
When will the Positive Grid Black Friday deals happen?
Black Friday 2023 will land on Friday, 24 November, bringing with it thousands upon thousand of amazing discounts on music gear and beyond. The deals will extend across that weekend (also known as Cyber Weekend) before finishing with a bang on with Cyber Monday guitar deals on 27 November.
We don't expect the deals to be restricted to those four days, though. Previous experience tells us that some of the best Black Friday Positive Grid deals will emerge well in advance of the event – so keep checking this page to see what epic offers we uncover.
Editor's note: This year's Black Friday Positive Grid deals are already here!
Where can I find Black Friday Positive Grid deals?
Positive Grid primarily sells direct, so most of the best offers will be live right there on the Positive Grid site.
They also have a store on Amazon where we've seen great deals in the past. It's unlikely Amazon will outstrip Positive Grid in terms of the calibre of deals, but it's always worth checking both before you commit. That said, if you'd prefer not to give Amazon your cash, but still want a great Spark deal, it's good to know you have an alternative place to shop.
What deals can I expect?
Early in October Positive Grid dropped some surprise early deals as part of Amazon's Big Deal Days event. The biggest discount was up to 20% off select Spark amps and amp bundles, marking Positive Grid's first major discounts of the season.
For Black Friday itself last year there was some much chunkier discounts being handed out, including 35% off the White Pearl version of the Spark 40. A lot of the deals were extended well into the week after Black Friday, too.
For 2023, we'd put our money on savings being applied to the original Spark amp and Spark Pearl, the Spark Mini and the Riff interface and Spark Control wireless foot controller.
And of course, it's almost guaranteed you will be able to save on Positive Grid's awesome BIAS software, including the Omnyss collection that's just turned a year old.
Quick word of warning: we often see deals applied to strictly limited numbers of units. In the past Positive Grid has published the number of units available at a certain discount so it's easy to see how long you have left before they run out. Usually once the units at the biggest discount are gone, they will release more at a smaller discount – you'll kick yourself if you don't bag the very best discount, so you'll need to act fast to secure the premium savings.
Will the Spark Go be on sale?
The Spark Go is Positive Grid's newest, and smallest, smart amp. It's stylish, portable and packs a real punch and, despite the size, offers all the smart features of it's larger siblings.
Will there be discounts on the Spark Go? It's hard to tell because it's such a new product, but if there are discounts, they won't be huge. Still, any saving, however small, on killer product is welcome in our eyes.
Will the Spark Cab be on sale?
Same as the above, the Spark Cab has only just been released and, at the time of writing is only available to pre-order. That said, the pre-order price is $30 cheaper than the price you will pay once the cab is on general sale, so now might be the time to strike.
Undecided on the Spark Cab? You can check out our first-look Spark Cab review here.
Black Friday Positive Grid deals: how to prepare
Our biggest tip to get ready for this year's Black Friday Positive Grid deals is to get your research done super early. Work out what you need, not just what you want, and get your wishlist together asap. Make a note of prices as early as possible so you know if a deal is really as good as it suggests when it drops into your inbox or appears on your social media feeds.
To help you create your dream shopping list, take some time out to explore our expert buying guides and product reviews. We've listed a few key ones below:
How we choose which deals to cover
Here at Guitar World, we are experts in our field, with many years of playing guitar gear and product testing between us. We live and breathe everything guitar-related, and we draw on this knowledge and experience of using gear in live, recording and rehearsal scenarios when selecting the products we recommend.
First and foremost, we are players, and we want to match like-minded folk with the right products for them, at the best prices.
For us to recommend a deal on guitar gear it has to be a product we rate that's a genuinely great price or part of a truly fantastic bundle. It's also important that we only recommend retailers where you will have a positive shopping experience.
Why you can trust our choices
We spend a lot of our time scouring music retailers for fantastic deals on our favorite guitar gear. Not only is it our job to research and recommend the best gear in our buyer's guides and reviews, but we're also dedicated to helping musicians get the best deals on the stuff they need, too. After all, the only thing better than new gear day is a hearty discount.
We cover a lot of the big sales events throughout the year, including Memorial Day, 4th of July sales and Amazon Prime Day, and we have a good view on which products are likely to receive the biggest discounts and when, the prices they've been in the past and which deals are genuinely worth a look.
More Black Friday deals to explore