Musician's Friend Black Friday deals: Quick menu
1. Quick links
2. Editor's picks
3. Black Friday FAQ
4. Shopping tips
5. How we choose
6. Why you can trust us
7. Last year's top deals
Black Friday may not be for a while yet, but that doesn't mean you can't get yourself prepared. Now, we've been covering this mega sales event for years now and we can safely say that the Musician's Friend Black Friday sale most definitely delivers. With massive savings on everything from electric guitar and acoustic guitar to recording gear and accessories, there is always something for everyone.
Last year we saw 50% off big-name brands, including Fender, Gibson, ESP, Music Man, D'Angelico, Epiphone, Gretsch, and more and we're hoping to see a similar offer this year.
Obviously, the Musician's Friend Black Friday deals are ideal for picking up the perfect Christmas gift for the budding guitarist in your life. From the best guitars for kids to the best acoustic guitars for beginners, you'll find the ultimate gift for that special person.
Be sure to keep it glued to our Musician's Friend Cyber Monday deals for even more deals once the big day is over.
Musician's Friend Black Friday deals: Quick links
Musician's Friend Black Friday deals: Editor's picks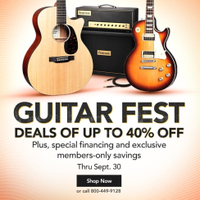 Musician's Friend Guitar Fest: Up to 40% off
With up to 40% off a massive range of gear, the Musician's Friend Guitar Fest is up and running until September 30th. There are loads of discounts of big brands like Fender, Gibson, Epiphone, and pretty much anything else you can think of.
Musician's Friend Black Friday deals: FAQ
When is Black Friday?
Black Friday 2023 will land on Friday, 24 November. The deals will extend across that weekend (also known as Cyber Weekend) before finishing with a bang on with Cyber Monday guitar deals on 27 November.
The deals won't be restricted to those four days, though. Previous experience tells us that some of the best Black Friday guitar deals will emerge well in advance of the event – so keep checking this page to see what epic deals we uncover.
Should I buy guitar gear online during Black Friday?
If you're concerned about buying a guitar or other gear on Black Friday without playing it first, you needn't be. Online music instrument retailers like Guitar Center, Musician's Friend and Sweetwater offer hassle-free returns as standard, so you can purchase a guitar, play it in the comfort and privacy of your home and, if it's not right, send it back without issue.
You should check the specific returns policy for your chosen retailer before you purchase, but most offer between 30-45 days to return an item, as long as it's in original condition.
What else can I buy during Black Friday 2023?
It's not just about the Black Friday guitar deals in November. Aside from music-making gear discounts, you'll find bargains on great tech like robot vacuum cleaners, iPads, MacBook Pros and Amazon Echos – and you can even pick up groceries, pet food and dishwasher tablets – but it's the guitar deals we'll be looking out for.
Musician's Friend Black Friday deals: Shopping tips
Got your eye on a few things and wondering whether Black Friday is the time to buy? Here's a few tips from our personal experience that will ensure you're ready to strike if the gear you want is up for grabs:
1. Create a wishlist early - The most sensible way to take advantage of this year's Black Friday music deals is to know in advance what you're looking for. This will make searching much easier, rather than having to trawl through loads of deals you don't want to find the ones you do, or pondering things you don't need. To help you create your dream shopping list, take the time to explore our expert and up-to-date buying guides and reviews.
2. Work out what you actually need - Check out your favourite brands, see what you need and will genuinely use - don't waste your cash and fill your basket with stuff that will never truly see any action.
3. Consider your music goals - What do you want to achieve with your music over the next 12 months or so? Do you want to gig more? Learn a new instrument? Or finally, record your songs? Now could be the time to invest in gear that helps you fulfil your musical aspirations.
4. Streamline your current gear - Something else you should consider ahead of time is whether you have enough space in your collection for new gear. Could you offload some gear you don't use to make room and generate funds for some new gear?
5. Sign up to mailing lists - In addition to bookmarking this page, we'd recommend signing up to mailing lists of your favourite retailers now to get the jump on the best deals when they do come around.
What to expect
You can trust Guitar World Our expert reviewers spend hours testing and comparing guitar products so you can choose the best for you. Find out more about how we test.
Last year's Musician's Friend Black Friday deals covered a range of top guitar and bass brands, such as Gretsch, Yamaha, and Fender, with up to 15% discounts on orders over $99 with a Musician's Friend coupon.
We also saw a mammoth $120 saving on the Martin Special X1-DE, bringing the price of this stunning acoustic down from $599 to just $479, as well as $170 off the shred-tasic Schecter C-1.
We fully expect this year's sale to bring more of the same, with excellent savings on everything from the best metal guitars and guitar wireless systems to the best electric guitar strings and even the latest pedalboards.
The retailer also offers a clear and concise returns policy, so you can return items risk-free if it doesn't quite suit - make sure you read the terms and conditions first.
How we choose deals
Here at Guitar World, we are experts in our field, with many years of playing and product testing between us. We live and breathe everything guitar-related, and we draw on this knowledge and experience of using products in live, recording and rehearsal scenarios when selecting the products we recommend.
First and foremost, we are guitarists, and we want to match other players with the right products for them, at the best prices.
For us to recommend a deal it has to be a product we rate that's a genuinely great price or part of a truly fantastic bundle. It's also important that we only recommend retailers where you will have a positive shopping experience.
Why you can trust our choices
We spend a lot of our time scouring guitar retailers for fantastic deals on our favorite gear. Not only is it our job to research and recommend the best gear in our buyer's guides, but we're also dedicated to helping players get the best deals for the gear they need, too. After all, the only thing better than new gear day is a hearty discount.
We cover a lot of the big sales events throughout the year, including Memorial Day, Black Friday, 4th of July sales and Amazon Prime Day, and we have a good view on which products are likely to receive the biggest discounts and when, the prices they've been in the past and which deals are genuinely worth a look.
Last year's top deals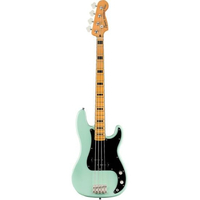 Squier Limited Edition P-Bass: $459.99, now $389.99
Matching period-correct aesthetic with modern, player-pleasing appointments, this stunning-looking Squier P-Bass has got a nice discount of $70 in the Musician's Friend Black Friday sale. We particularly love the block inlays on the maple fretboard, and the signature split-coil pickup delivers that signature P-Bass tone in spades.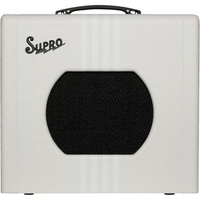 Supro Delta King 10: $599, $399
A regular feature in our best-of lists and guides, we couldn't believe it when we saw Musician's Friend had knocked $200 off this brilliant boutique tube combo. It's got a FET-driven boost, Pigtronix FAT high gain mode, and a built-in analog spring reverb, making it a super versatile amp for home recording and small shows.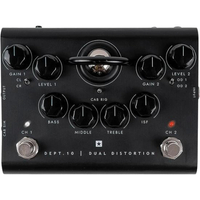 Blackstar Dept 10 Distortion: was $299.99, $199.99
This two-channel black box of tricks gives your guitar four voices to play with, two on each channel, making it a super versatile stompbox. It's got $100 off the retail price at the moment, and when you combine that with the ECC83 valve that powers it, distortion never sounded so sweet.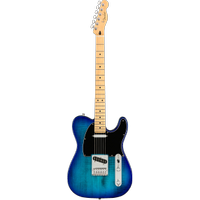 Fender Player Telecaster Plus: $829.99, $699.99
Fender's Player Telecaster Plus is a fantastic option for those seeking the unique sound only a Telecaster provides, but with a sleek modern edge. The inclusion of a flame maple veneer and striking blue burst finish gives this already stunning guitar a completely new look.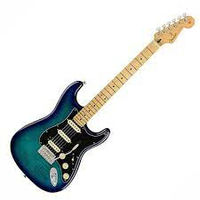 Fender Player Stratocaster Plus Top: $859.99, $699.99
There isn't much a good quality Strat can't do - especially when you have a high-output humbucker in the bridge position. This Fender Player Stratocaster takes the iconic guitar in a modern direction with the addition of an eye-catching flame maple top and a unique blue burst finish - and with $160 off right at Musician's Friend for Black Friday, you couldn't say no.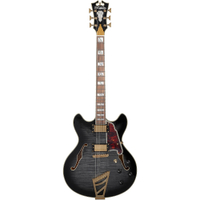 D'Angelico Excel Series DC: 15% off w/ BLACKFRIDAY
D'Angelico sure knows a thing or two about hollow-body guitars, and the Excel Series proves this old-school jazz brand can make a modern guitar for contemporary players. The Seymour Duncan 59 humbuckers provide a wealth of tones from full-on rock n roll to expressive blues and warm jazz tone, this stunning guitar can do it all.
Check out more amazing Black Friday deals