Back in the dark ages - before the internet - learning the guitar was a much more complicated affair. For a start, you had to buy your own electric guitar! Strict, uninspiring one-to-one lessons were the norm, which often resulted in many wannabe guitarists giving up quicker than you can say Smoke On The Water. Luckily with the rise of guitar tuition apps, lessons have been dragged kicking and screaming into the modern-day, and better yet, our top pick for the best online guitar lessons is going one step further and offering budding players a free electric guitar when you sign up for a year of lessons at Fender Play (opens in new tab), that's a saving of $250.
Employing a song-based approach, Fender Play uses tracks from your favorite bands and artists to teach you new skills and techniques, and with a massive library of songs from Metallica to Ed Sheeran, Jimi Hendrix to Billie Eilish, there is something for everyone here, with the app even catering for bass and ukulele players as well as guitarists. If all that wasn't enough, Fender Play members also receive 10% off guitars, amps and other Fender gear all year long!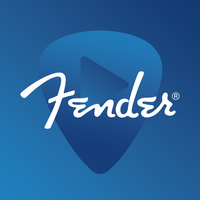 (opens in new tab)
Now, while we think this is a great opportunity for anyone looking to kick-start a new hobby, we also think this is a brilliant option for those looking for the best gifts for guitar players this Christmas. Not only will the lucky recipient receive a rather cool Fender guitar, but you'll also be gifting them the ability to play it!
This offer is open to US residents only, and a yearly subscription to Fender Play costs $99.99. The offer expires on November 21, 2022, at 11:59 PM PST, or until supplies run out - so be quick!
Wouldn't it be nice to learn some Beach Boys classics?
The beauty of the Fender Play app is that it's constantly evolving, adding new songs and artists every day. The latest collection sees Fender teach songs from one of the most influential bands of all time, The Beach Boys. This Hawthorne quartet has forever changed the face of popular music, and now it's your turn to learn the songs that defined an entire generation.
To help celebrate 60 years of The Beach Boys, Fender is giving players the opportunity to learn 11 of their biggest hits – from California Girls to Good Vibrations and so much more. So what are you waiting for, wax up your surfboard, grab your free Strat and get playing, it's going to be Fun, Fun, Fun.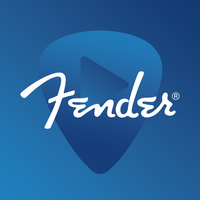 (opens in new tab)
Fender Play: 3-month free trial (opens in new tab)
Not sure if Fender Play is for you? Well, you can give it a whirl for 3 months without paying a cent!
Looking for a bargain on a new guitar? Our Black Friday guitar deals page is the place to go. From now until the end of Cyber weekend, we'll be bringing you the very best offers we can find on a range of brilliant music gear.
Looking for beginner gear? Try these buyer's guides